We're a global, organizational-based membership network. Our membership spans markets and even industries. We're small and large care delivery systems, health foundations, design and innovation consultancies, consumer and professional packaged goods companies, pet care and tech-focused organizations. And although our individual goals vary, each organization is committed to making healthcare better through innovation and design.
 If you work for one of our member organizations, all you need to do is sign up
If your organization isn't part of the ILN yet, learn more by connecting with us
---


 
Membership Offerings
Our engagement offerings include the following: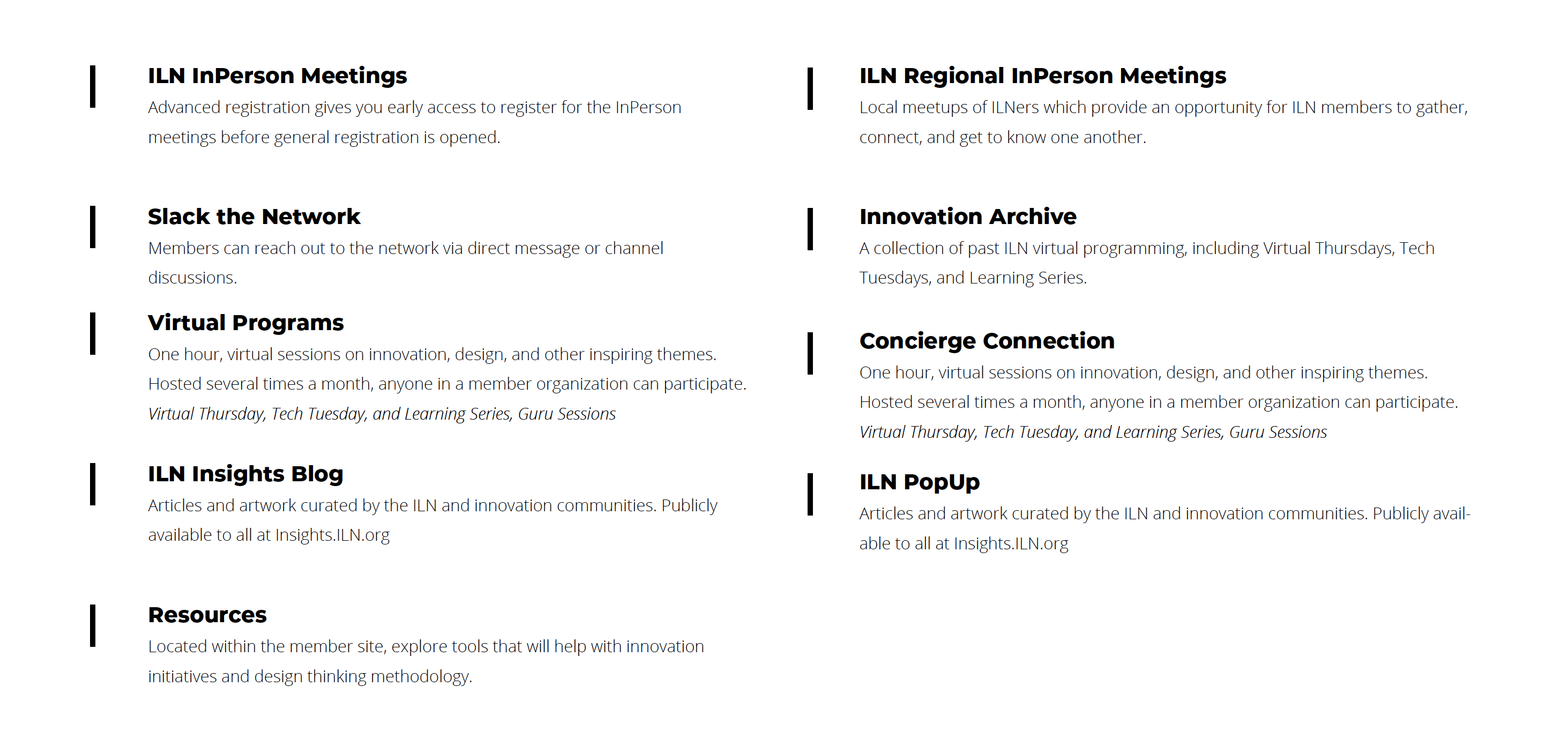 ---

 
Membership Types
Various membership types have been created to best fit the specific needs of your organization.