Become a Member
As a member of ILN you'll gain access to invaluable knowledge sharing tools, cross-platform learning, interactive experiences and a global community of inventive peers within the healthcare system that can amplify your impact.
Since everyone engages with the Network differently, we currently offer two different levels of membership, Standard and Enterprise, for organizations to choose from. For more information about how to get started, membership, pricing, and ILN in general, don't hesitate to reach out to our team. We're here to help.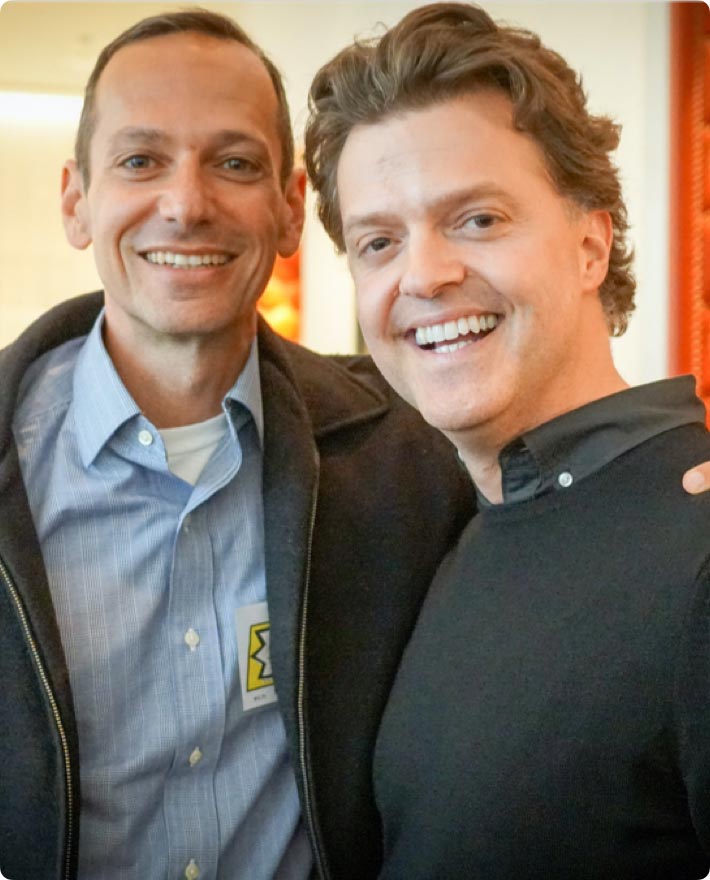 Membership Benefits
Whether you're looking to validate your projects and methods against others,
or seeking to speed up innovation efforts, ILN is your go-to Network.
Comped national & regional ILN Event Attendance
Our InPerson and regional events are a place where folks pick up new skills, showcase ideas, get inspired to do greater things, and are where friendships form. For these invite only events, Standard level member organizations receive two comped registrations, while Enterprise level member organizations receive 10 comped registrations.
Advanced Event Registration
Gain early access to register for the InPerson meetings before general registration opens
ILN Virtual Programming
Attend one hour, virtual sessions on innovation, design, and other inspiring themes. Hosted several times a month, anyone in a member organization can participate.
Access to a Network of Innovators, Resources, & Archives
View the collection of past ILN virtual programming including Virtual Thursdays, Tech Tuesdays, and Learning Series as much as you want.
50+ Membership Seats
A positive Network Effect is the goal here; more engaged participants from your organization will increase the experience and learnings for everyone involved. Standard level members will have 50 membership seats to give to individuals in their organization, while Enterprise level members have unlimited membership seats.
Leadership Dinner Attendance
ILN Leadership Dinners, sometimes called the "Pink Post-It Travelling Dinner" are an invaluable staple of our InPerson Meetings. Standard level members can send one leader to this event, while Enterprise level members are given three slots.
Buy One Give One Membership
Give a year-long ILN membership to a small not-for-profit. This will give a resource constrained organization access to learnings that they might not otherwise have access to.
ILN Member Slack Social Channels
Reach out to the network via direct message or channel discussions.

Innovation Learning Network
100 California St Ste 1150
San Francisco, CA, USA 94111

hello@iln.org

@ILNmuse

 @ILNmuse

Innovation Learning Network

Insights Blog